What is Business Management?
Business Management is a broad field that involves planning, organising, and controlling the operations and resources of a business to achieve its goals and objectives. It encompasses various aspects to study business, including finance, marketing, human resources, operations, and strategic planning.
Dubai has recognised the importance of Business Management education in shaping the future of its economy and has been investing heavily in developing world-class Business Management programmes.
Reasons for Upward trend in popularity of business management courses in Dubai
The reasons why business management is considered the next big thing for the education sector in Dubai include the following:
• The growing importance of Business Management skills: In a rapidly changing and increasingly competitive global business environment, the ability to manage resources and operations effectively is essential for the success of any organisation. As a result, there is a growing demand for professionals with Business Management skills who can help businesses navigate these challenges.
• Dubai's status as a global business hub: Dubai has established itself as a central international business hub, attracting businesses and investors worldwide. As a result, studying Business Management in Dubai offers students the opportunity to gain exposure to a range of global business practices and to develop a network of contacts.
• The availability of high-quality education: Dubai has invested heavily in its education system, with many universities offering internationally recognised business management programmes. Experienced faculty members deliver these programmes, often recruited from around the world, and are designed to provide students with practical knowledge and skills relevant to the global business environment.
• Employment opportunities: Dubai's growing economy offers a range of employment opportunities to business management graduates. Many multinational corporations have established a presence in Dubai, and there is a high demand for professionals with the skills and knowledge to manage business operations in a global context.
Business Management is becoming the next big thing for the education sector in Dubai because of the growing importance of business management skills, Dubai's status as a global business hub, high-quality education, and the employment opportunities available to business management graduates in Dubai's growing economy.
Business Management Courses in Dubai
Thinking of embarking on a unique journey to mark your presence in the competitive business management world and study business? There are different levels of Business & Management courses offered in Dubai. With higher Education or management courses in Dubai on your goals, GBS is the best destination offering various sector-specific courses leading to globally recognised qualifications across campuses in Dubai, the UK, and Malta. Through partnerships with leading higher education providers like Pearson, GBS offers courses of different levels in Business and management, accounting, finance & banking, digital technology, Information technology, Construction Management, and Education and Training. GBS Dubai and all their academic qualifications are certified by KHDA and recognised by all public and private entities in the Emirate of Dubai.
Looking to study Business Management
Business Management with GBS Dubai
Here are some Business and management course you can focus on for a career in business management:
1. International Diploma in Business (Level 2):
This Business and management course prepares students with basics about modern business, the basic skills and knowledge required at the workplace. The course allows students to proceed with a level 3 extended diploma in business.
• Course Goals:
Gain an overview of business and enterprise.
Discover more about various roles, teams, and departments in an organisation.
Make calculated career decisions.
Learn about common grounds (individual/teamwork) to dig for insights into the organisational structure.
Learn practical and authentic lessons from the lecturer's industry experience.
Develop primary industry-driven skills, viz. technology, teamwork, and communication.
Prepared students for industry comprehensive entry-level employment.
• Course Achievements:
This Level 2 Business and management course provides the students with a hands-on, practical experience intended to introduce them to business basics like online business, the purpose of business, customer services and book-keeping.
Students develop key workplace skills such as communication, effective teamwork, and cooperation.
2. International Extended Diploma in Business (Level 3):
This Level 3 Business and management course introduces you to the world of industry, trade and commerce while preparing you with skills & knowledge for new-age workplaces. You can level up with an HND course for added competency upon completion.
• Course Goals:
Evolve & learn fundamental skills and competencies in crucial business areas.
Get hands-on training and benefit from experienced and dedicated lecturers.
Learn work-ready skills, e.g., teamwork, communication, research, analysis, and other fundamental business skills.
Develop the ability to understand, reflect, analyse and incorporate teamwork and leadership skills.
Get insight into the day-to-day operations of various teams in a business corporation.
Choose to join the workforce or take another challenging level 4/5 qualification like an HND for better employment opportunities.
• Course Achievements:
Through a hands-on and practical learning approach, this International Extended Diploma in Business (Level 3) is more than a qualification. When you graduate, you already have expertise in specialist knowledge, vital work skills like teamwork, flexibility, research, and analysis, and working in harmony with every external factor.
3. HND International in Business
The Business and management course sets you apart with the right skills to be in a business environment. This Higher National Diploma (HND) is an industry-focused & practical course, providing students with the specialist business knowledge and the workplace skills that global employers look for.
• Course Goals:
Deliver in-depth insights into the modern business world.
Practical learning through projects and assignments and putting new business skills to use.
Allow students to dive deeply into the subject matter, gaining the foundational skills and experiences to progress into specialised areas of business in the future.
Specialisation develops a better understanding of the skills and knowledge needed to become a qualified professional for better employment opportunities.
• HND Pathways:
Business
Accounting and Finance
Management
Entrepreneurship and Small Business Management
Human Resource Management
Marketing
Procurement and Supply Management
Law
• Course achievements:
After graduating with this HND course, you will understand the global business environment in-depth.
You qualify better as a specialist, gain practical skills through independent and research-directed study, and practically understand workplace scenarios. This course lets you gain transferable skills and improve your employability, thus widening your career prospects.
| | | | | |
| --- | --- | --- | --- | --- |
| Course Name | Duration | Course Level | Annual Fees | Awarding Institution |
| International Diploma in Business (Level 2) | 6 months | Level 2 | AED 25,000 | Pearson |
| International Extended Diploma in Business (Level 3) | 1 year | Level 3 | AED 25,000 | Pearson |
| HND International in Business | 2 years | HND | AED 25,000/year | Pearson |
Career Opportunities After Business Management in Dubai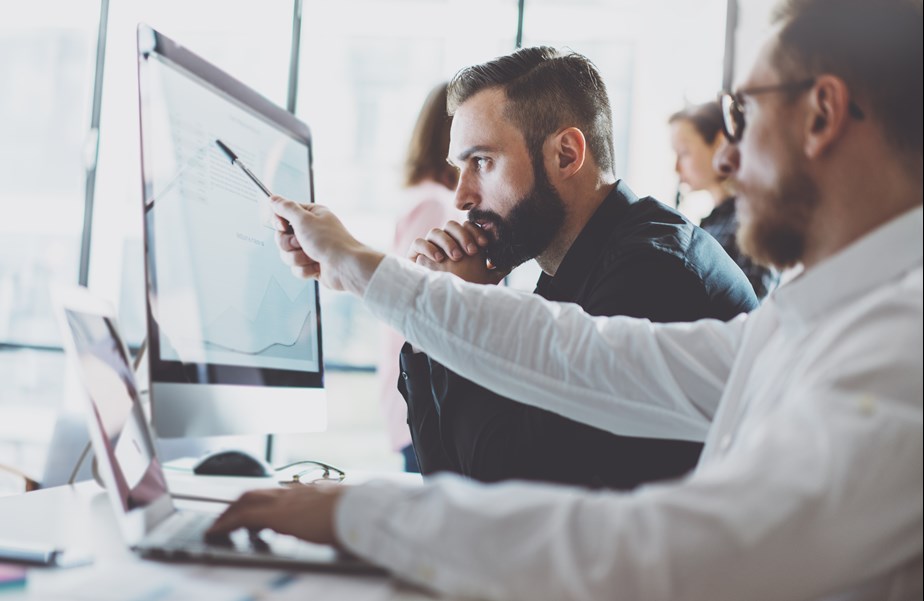 • Business Development Manager: Business development managers are responsible for identifying new business opportunities, building relationships with potential clients, and closing deals. In Dubai, there are several industries, such as hospitality, tourism, and real estate, where business development managers are in high demand.
• Marketing Manager: Marketing managers create and implement marketing strategies that help businesses reach their target audience. In Dubai, there is a massive demand for marketing professionals with experience in digital, social media, and content marketing.
• Financial Analyst: Financial analysts help businesses make informed decisions by analysing financial data and providing insights into the company's financial health. In Dubai, there are several industries, such as finance, banking, and real estate, where financial analysts are in high demand.
• Human Resources Manager: Human resources managers are responsible for hiring, training, and managing employees. In Dubai, several multinational companies are always looking for skilled HR professionals.
• Operations Manager: Operations managers ensure a business runs smoothly by managing resources, processes, and employees. In Dubai, there are several industries, such as logistics and transportation, where operations managers are in high demand.
• Project Manager: Project managers are responsible for planning, executing, and managing projects from start to finish. In Dubai, there are several industries, such as construction and engineering, where project managers are in high demand.
• Supply Chain Manager: Supply chain managers manage the entire supply chain, from sourcing raw materials to delivering finished products to customers. In Dubai, there are several industries, such as logistics and manufacturing, where students can work after completing management courses in Dubai.
• Entrepreneur: Dubai is known for its entrepreneurial spirit, and there are several opportunities for individuals who want to start their businesses. With a business and management degree, entrepreneurs can gain the skills and knowledge they need to create and manage successful businesses in Dubai.
Frequently Asked Questions About Business and Management Course
International students can work in Dubai after completing a Business Management course. However, there are specific requirements that they must meet to be eligible to work in the United Arab Emirates (UAE). You must meet the requirements and get the details from relevant authorities to know more about the work eligibility and procedures.
The cost of a Business Management course in Dubai can vary depending on the institution, the course level, and the course duration. The average price ranges from AED 100,000 AED to AED 200,000.
The duration of a management courses in Dubai can vary depending on the level and type of course. Typically, undergraduate management programmes take three to four years to complete. Shorter courses and professional development programmes in management are available, ranging from a few days to a few months in length.
Diploma courses in Business & Management are offered at various levels, each indicating a different degree of complexity and specialisation.
Several specialisations in business management are currently in high demand and are expected to continue to be relevant in 2023. Some of the best business management course specialisations include Digital Marketing, Business Analytics, Sustainability management and information technology management.