Understanding Diploma Courses in Dubai After 12th or A Level
Diploma courses after 12th are certifications issued by educational institutions to students who have completed a specific course of study. Diplomas are typically awarded after studying a more  practical or career focused course than a general degree.  
In Dubai, earning a diploma course after 12th grade can be a great way to kick-start the journey to a successful career. Diplomas can help to build the skills and knowledge needed for a specific profession, such as business, technology, or healthcare.  
Another benefit of earning a diploma is that it can often be completed in a shorter time than a traditional degree course, allowing for quicker entry to the workforce. Additionally, diplomas can provide more practical training and hands-on experience compared to a degree course, enhancing your career prospects.
Here is a listing of top diploma courses after 12th or A Level in Dubai:
HND International in Business
International Diploma in Business (Level 2)
International Extended Diploma in Business (Level 3)
HND in Digital Technologies
HND in Digital Technologies (Artificial Intelligence)
International Extended Diploma in IT (Level 3)
HND in Healthcare Practices (Healthcare Management)
HND in Construction Management
Association of Charted Certified Accountants (ACCA) Programme
Why Opt for Diploma Courses in Dubai after 12th or A Level?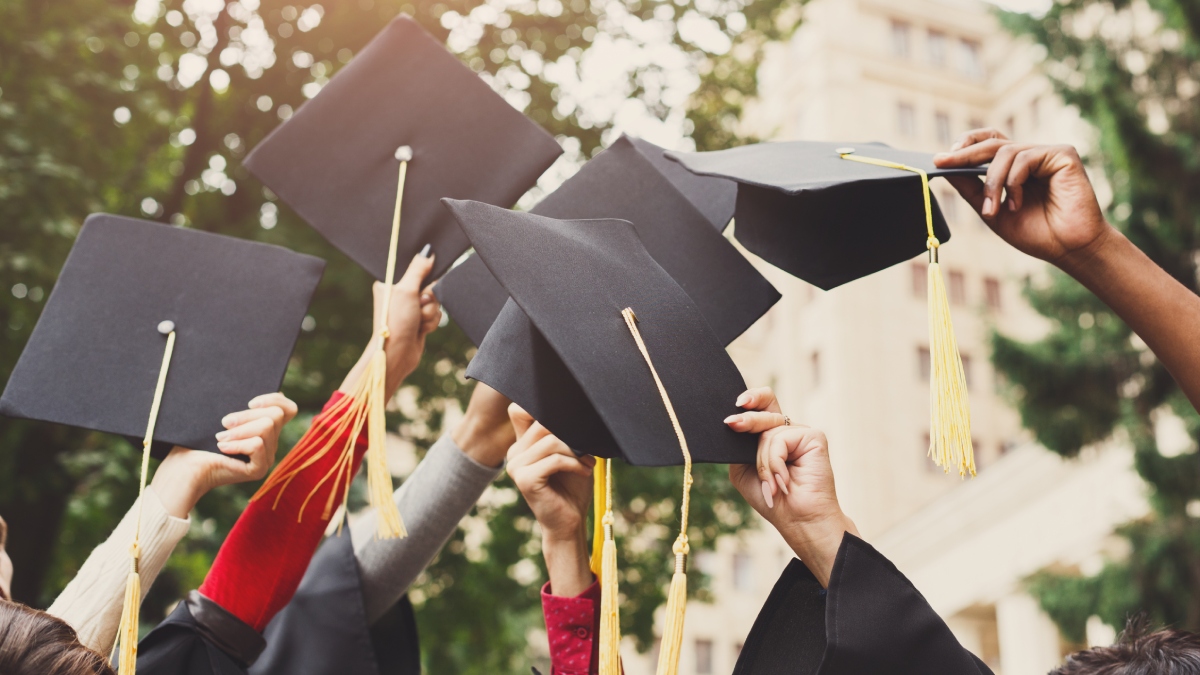 Here are some reasons to enrol into diploma courses in Dubai after 12th:  
Industry-specific diplomas: Dubai offers a range of industry-specific diploma courses tailored to meet the demands of the local job market. These include aviation, logistics, finance, and renewable energy diplomas, among others. 


Pathways to higher education: Diploma education in Dubai can also serve as a pathway to higher education. Many diploma courses offer credit transfers, which enable students to continue their studies and earn a bachelor's degree or higher. 


Flexible learning: Dubai's educational institutions offer flexible learning options for students who choose to study in Dubai after 12th. This means that students can work and study in Dubai simultaneously, gaining valuable practical experience during the course.


Accreditation: Accreditation is an important factor when choosing a diploma in Dubai. Accredited courses ensure that the education provided meets international standards and enhances the employability of graduates.  


Multicultural environment: Dubai is a multicultural city with a diverse population, which provides a unique and enriching educational experience for students. Diploma students can learn from and interact with people from different cultures and backgrounds, which can enhance their communication and interpersonal skills. 


Government support: The Dubai government is committed to supporting education and has invested heavily in developing the education sector. The government provides scholarships, grants, and financial aid to students who wish to pursue diploma education in Dubai. 
Some Stats & Data About Diploma in Dubai:
| | |
| --- | --- |
| Factor | Data & Facts |
| Enrolment | 3% increase in student enrolment in diploma in Dubai in 2019-20 with 35,796 students. |
| Nation wise Popularity | Diploma students in Dubai were 39% UAE nationals, 19% Indian students, 9% Pakistani students & 8% from other Arab countries. |
| Employment | 72% of diploma graduates in Dubai find employment within 6 months of graduation. |
Source: KHDA
Diploma Courses in Various Fields to Study in Dubai after 12th
Dubai is a rapidly growing city that offers diverse career opportunities in various fields. From business and technology to healthcare and education, Dubai has many diploma courses to meet the career goals of different students. These diploma courses are designed to provide practical training and knowledge in specific areas, enabling students to develop the skills needed to excel in their chosen field. Some of Dubai's most popular diploma courses include business management, information technology, engineering and healthcare. With a growing economy and a thriving job market, Dubai is an ideal destination for students who wish to pursue a diploma course and jumpstart their careers. Below are some diploma courses in Dubai after 12th that students can enrol on to steer their careers on the right path.
1. Diploma Courses in Accounting & Finance to Study in Dubai After 12th
Diploma courses in accounting and finance are a good choice for anyone planning to study in Dubai after A level. These courses offer a solid foundation in accounting and finance principles, leading students to lucrative career opportunities. Here are some more insights into what diploma courses after A level in accounting and finance can offer:
2. Diploma Courses in Business to Study in Dubai After 12th
Diploma courses in business are another popular choice for students when it comes to diploma courses after completing an A level in Dubai. These courses are a great way to strengthen business basics and learn in depth about the principles of business while studying in Dubai after A level. Read on to learn what more these diplomas courses after A level have to offer:
3. Diploma Courses in Education and Training to Study in Dubai After 12th
A diploma in education and training after 12th is excellent for students in Dubai to make a career in teaching or training. A diploma builds the base for the students and imparts them with the knowledge and skills needed to start a career as an educator or trainer. Here are what else students can gain:
4. Diploma Courses in Construction Management to Study in Dubai After 12th
Diploma courses in construction management are quite popular among students in Dubai. For those willing to pursue a career in the construction industry, a diploma can provide  a strong foundation of knowledge and understanding in construction management. This course teaches the key principles and carves a path to a variety of exciting career opportunities. Let's find out more about diploma courses in construction management after 12th:  
5. Diploma Courses in Digital Technologies to Study in Dubai After 12th
Diploma courses in digital technologies is a trending thing, given the tech-based lives we live. Many students are inclined to pursue a career in the field of technology. A diploma is the best foundational course to make a career in the digital industry, be it AI or cybersecurity. Here's more on the course:
Pursue Diploma Courses in Dubai?
Setting on the Transformational Journey with Higher National Diploma at GBS Dubai
For anyone who wants to study in Dubai after 12th, GBS Dubai is the right place. We offer a range of courses in business and management, information technology, construction management, education, banking, finance, healthcare and more. The courses are developed with the latest industry practices to improve students' employability and make them career competent.
With authorisation from the Knowledge and Human Development Authority (KHDA), all the academic qualifications granted by GBS Dubai are recognised in Dubai by all public and private entities.
At GBS, students are given the freedom to explore their potential, develop new skills, make connections for life and be a part of an inclusive global community.
Why enrol on GBS for Higher National Diploma:
Demonstrates specialised knowledge and skills: A diploma signifies the holder has specialised knowledge and skills in a particular field. This can make them more attractive to employers seeking candidates with specific skills.


Enhances credibility: Diploma courses after A level increase the credibility of the holder by demonstrating their commitment to their field of study and their willingness to invest time and resources to gain knowledge and skills.


Provides industry recognition: Certain diplomas are recognised by professional organisations or industry associations, which can provide further validation of the holder's skills and knowledge in that field.


Increases earning potential: A diploma courses after A level increases earning potential by providing access to higher-paying jobs or gaining promotions within an organisation.


Increases job opportunities: Obtaining a diploma can open job opportunities that would otherwise be unavailable, such as those that require specific qualifications or specialised skills.
Pursuing a diploma courses after 12th grade can be an excellent way to gain specialised knowledge and skills, increase job opportunities, and enhance earning potential. However, choosing a suitable diploma course in Dubai after 12th with the right educational institution is crucial for achieving these benefits.
When enrolling into diploma courses after A level, students should research various diploma courses and educational institutions to find the one that best aligns with their career goals and interests. Considering industry demand to ensure ample employment opportunities after completion would be best. Before enrolling into diploma courses after 12th, students should also think about accredited institutions and alumni connections to gain insights into the course quality and potential career benefits.
Lastly, stay focused and committed to success while pursuing diploma courses after 12th and pave the way for a rewarding career. 
Frequently Asked Questions About Diploma Courses in Dubai After 12th or A Level
Students who have completed their 12th are eligible to study diploma courses in Dubai after 12th or A Level. Additionally, depending on the institution and course, there may be other requirements, such as language proficiency and entrance examinations. Get the list of all the diploma courses at GBS Dubai.
Students can choose to do diploma courses after 12th in Dubai based on their interest, career goals, and aptitude. However, a Diploma in business management, information technology, healthcare management, construction management, and digital technology are some popular diploma courses in Dubai. To know more about the best diploma courses,
contact GBS Dubai
.
Dubai is a growing economy with numerous companies and industries seeking to leverage young talent. Everything from construction management to cyber security to business diploma is in high demand in Dubai.
Please visit GBS Dubai
to find out more about our wide range of Diploma courses.
Most of the diploma are acceptable and recognised by employers in Dubai and the United Arab Emirates (UAE) as a qualification for employment. However, it may vary depending on the specific diploma, the educational institution offering it, and the industry or employer. GBS Dubai provides diploma courses for future careers in many leading fields.
International students can get a visa to pursue a certification or diploma course. To obtain a student visa, students must apply to an educational institution in Dubai recognised by the United Arab Emirates (UAE) Ministry of Education and obtain an offer of admission. Contact the team at GBS Dubai to learn about the requirements for applying for a visa.