Understanding ACCA (Association of Chartered Certified Accountants) Programme
A globally recognised professional accounting training, the ACCA certificate course is highly esteemed for its comprehensive curriculum and rigorous examination structure. ACCA accounting and finance emphasises professional ethics and skills development. Explore what ACCA is, its history, global recognition, requirements and eligibility criteria in detail.
What is ACCA?
ACCA is a leading international professional accounting body that offers expert learning and development with globally renowned qualifications. The body was founded in 1904 and has become one of the most respected and recognised accounting organisations worldwide. ACCA's mission is to provide the highest standards of ethical and professional conduct while delivering innovative accounting education and training.
Here's more to it:
ACCA has gained immense global recognition over the years, making it a valuable certification for ACCA accounting and finance professionals.


It is recognised by regulatory bodies, employers and educational institutions in over 180 countries.


Global recognition with ACCA ensures that professionals holding this certification have enhanced career opportunities locally and internationally.
Requirements and Eligibility Criteria for ACCA Certification course:
To pursue ACCA certification, candidates must meet specific needs and fulfil the eligibility criteria set by ACCA. Here are the key aspects:
Academic Qualifications:
The minimum entry requirement for the ACCA programme is two A-Levels and three GCSEs (or their equivalent) in five separate subjects, including English and Mathematics. However, ACCA accounting and finance also recognises other qualifications, such as a relevant bachelor's degree or higher, which may exempt candidates from being able to take certain ACCA exams.


Knowledge Level:
Candidates with relevant qualifications can start at the Knowledge Level, focusing on the fundamentals of accounting. This consists of three exams: Accountant in Business (AB), Management Accounting (MA) and ACCA Financial Accounting (FA).


Skills Level:
Once the Knowledge Level is accomplished, candidates level up to the Skills Level. This consists of six exams divided into two modules: Corporate and Business Law (LW), Performance Management (PM), Taxation (TX), Financial Reporting (FR), Audit and Assurance (AA) and Financial Management (FM).



Professional Level:


After completing the Skills Level, candidates enter the Professional Level. This consists of five exams and a Professional Ethics module. The section covers advanced topics in areas such as Advanced Financial Management (AFM), Advanced Performance Management (APM), Advanced Taxation (ATX) and Strategic Business Reporting (SBR).


Practical Experience Requirement (PER):
Along with the exams, candidates ought to complete a minimum of three years of relevant practical experience in a finance or accounting role. This ensures that ACCA members possess valuable skills, experience and theoretical knowledge.
Rigorous Exam Structure and Emphasis on Professional Ethics and Skills:
ACCA's exam structure is known for its rigour and comprehensive coverage of accounting and finance topics. Here's more about ACCA certificate courses:
The exams test candidates' knowledge, analytical skills and ability to apply theoretical concepts to practical scenarios.


The emphasis on professional ethics ensures that ACCA members uphold the highest ethical standards in their professional practice.


ACCA's Professional Ethics module is an essential part of the qualification, which helps candidates understand and navigate ethical dilemmas they may encounter in their careers.


The module focuses on developing ethical behaviour, integrity and professional judgment, reinforcing ACCA's commitment to producing well-rounded accounting professionals.


The comprehensive exam structure of ACCA is designed to test candidates' understanding of accounting and finance principles and their ability to apply them in real-world scenarios.


ACCA places significant importance on professional ethics and recognises that ethical conduct is fundamental in the accounting and finance profession.


The Professional Ethics module, a mandatory component of the ACCA qualification, moulds candidates to develop a strong ethical foundation throughout their careers. 
Finally, ACCA ensures that its members uphold integrity, trustworthiness and professional conduct, fostering high public confidence in the accounting and finance industry.
Ready to level up your Accounting Skills?
Scope & Benefits: ACCA Certification Courses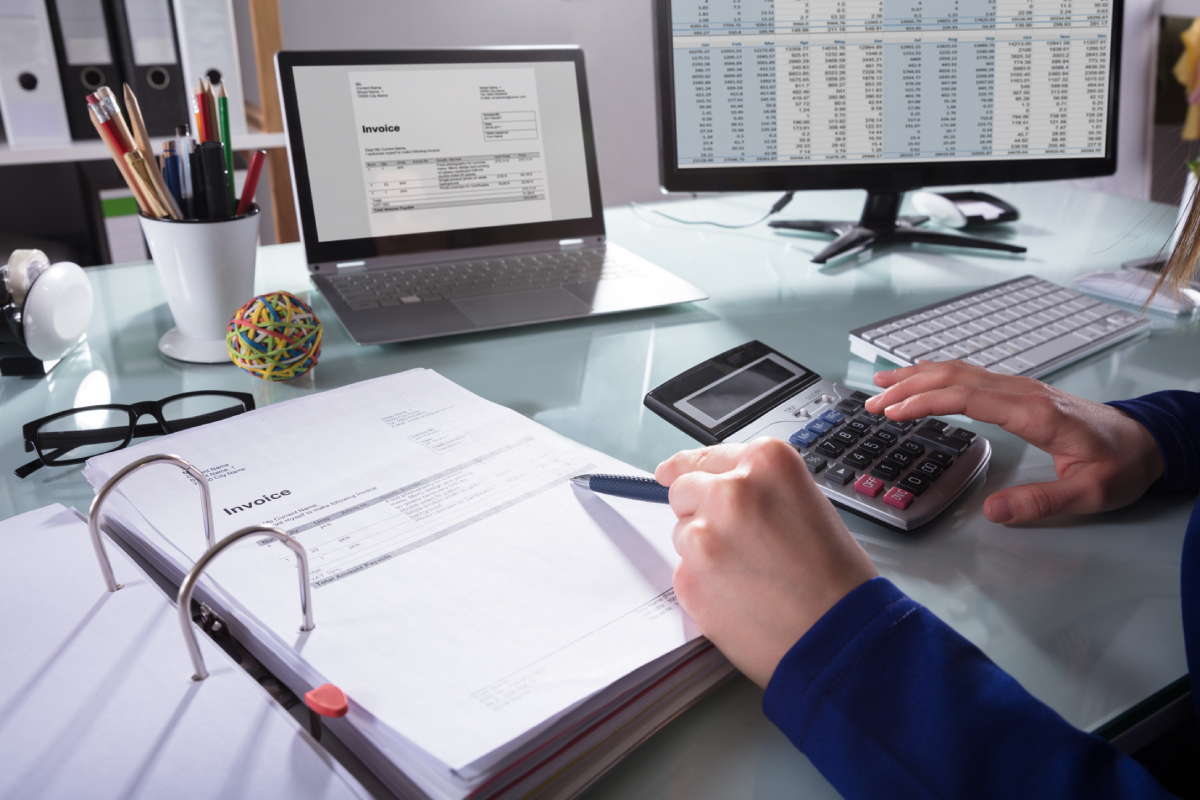 ACCA certification courses open many job opportunities and offer numerous benefits for accounting and finance professionals. Let's delve into the scope and benefits of ACCA certification, including the wide range of job opportunities, international mobility, competitive advantage and success stories from professionals who have benefited from this prestigious qualification.
Exploring Job Opportunities:
One of the significant advantages of ACCA certification is the diverse range of job opportunities it unlocks. ACCA-certified professionals are equipped with the knowledge and skills necessary to excel in various roles within the accounting and finance field. These roles can include:
Public Accounting and Auditing:

ACCA-certified professionals often pursue careers in public accounting firms, where they provide services such as financial statement audits, assurance engagements and advisory services.



Financial Management and Analysis:


ACCA provides:


A solid foundation in financial management and analysis.
A desirable qualification for corporate finance.
Knowledge in financial planning and analysis.
Knowledge in treasury management.
Improvements in financial decision-making. ACCA-certified professionals are well-equipped to handle complex financial matters and contribute to organisations' strategic growth.



Taxation and Advisory Services:


With ACCA certification, professionals can specialise in taxation and provide expert advice on tax planning, compliance and advisory services. Tax professionals with ACCA qualifications assist organisations in optimising their tax strategies while ensuring compliance with the law.



Corporate Finance and Investment Banking:


ACCA certification opens doors to challenging roles in corporate finance and investment banking. Equipped professionals can handle financial modelling and due diligence, mergers and acquisitions and capital market transactions.



International Mobility and Global Job Prospects:


ACCA certification offers excellent prospects for international mobility. The qualification is recognised globally, enabling ACCA accounting and finance professionals to pursue careers in different countries. Wait no more and kickstart your seamless ACCA accounting and finance transition across borders.
2. International Exposure:
ACCA certificate courses provide opportunities to work with multinational corporations and global accounting firms, often requiring professionals with a deep understanding of international accounting standards and regulations. This global exposure allows ACCA-certified individuals to gain valuable insights into international business practices in finance and expand their professional networks on a global scale.
3. Competitive Advantage and Career Growth:
Employers value comprehensive knowledge, technical expertise and ethical standards. A trained ACCA financial accounting professional demonstrates each of these key elements. ACCA coaching in Dubai lets students showcase their commitment to professional excellence and continuous learning, setting them apart. After ACCA coaching in Dubai professionals with this qualification often progress into leadership roles, such as finance managers, controllers, CFOs, or partners in accounting firms. Individuals having ACCA certificate courses possess a solid foundation for continued professional development, allowing them to stay at the forefront of industry trends and evolving business practices.
ACCA Certificate Courses: Exam Structure & Pro-Tips

Additional Preparation Tips:
Start Early: Begin your exam preparation well in advance to allow ample time for learning and revision.


Understanding Syllabus: Familiarise yourself with the syllabus for each paper and focus on the key topics.


Practice Past Papers: Solve past exam papers to get acquainted with the format and identify areas for improvement.


Join Study Groups: Collaborate with fellow students to share knowledge, discuss concepts and enhance understanding.


Seek Professional Support: Consider enrolling in ACCA coaching in Dubai for expert guidance.
Remember, adequate exam preparation requires dedication, consistency and a structured approach. By following these tips and investing time and effort, you can increase your chances of success in the ACCA exams.
Career Paths After ACCA Certification Courses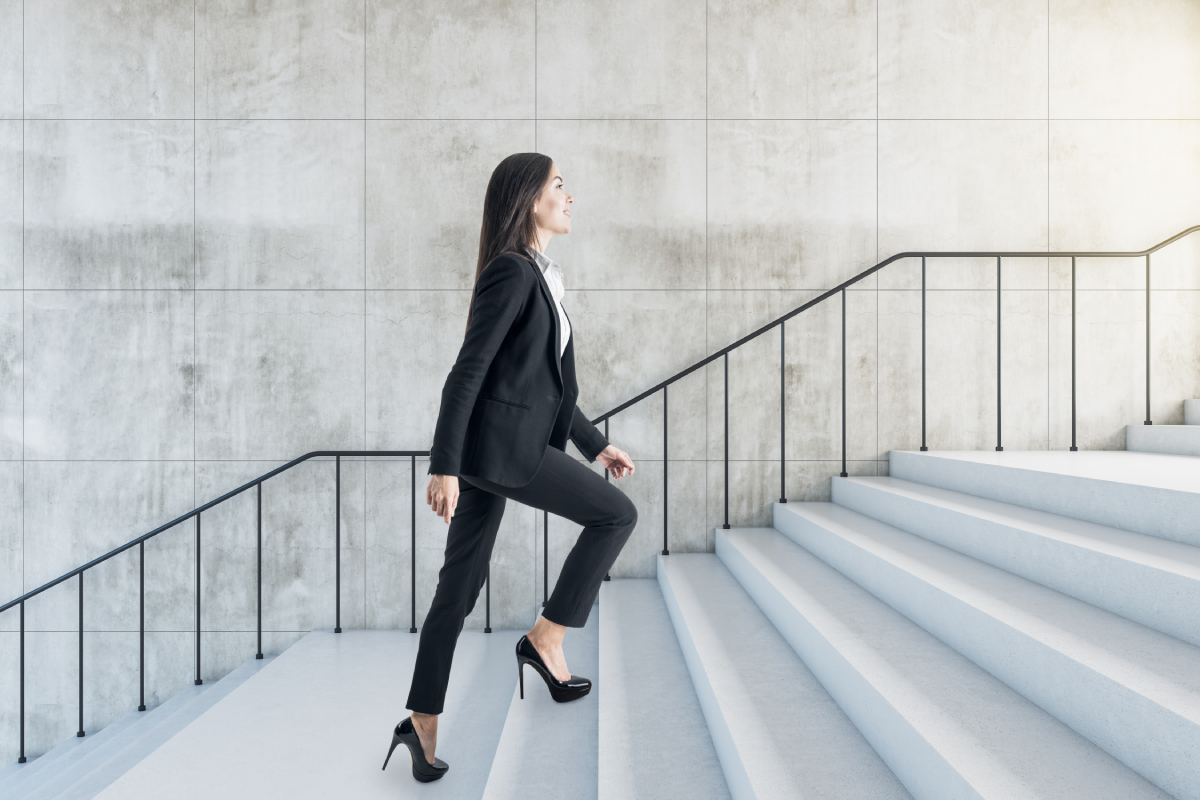 ACCA certification course provides a solid foundation for diverse and rewarding career paths in public accounting, financial management, taxation and corporate finance. The unique skills, knowledge and ethical values instilled by ACCA contribute to professional excellence. In contrast, specialisation and continuous professional development enable individuals to seize opportunities for advancement and significantly impact their chosen career path.
1. Public Accounting and Auditing:
ACCA equips individuals with in-depth knowledge of financial reporting, auditing standards and assurance services, making them well-suited for roles in public accounting firms. The certification emphasises ethical conduct and ensures proficiency in financial statement analysis, risk assessment and internal control evaluation, allowing for specialisation in external auditing or forensic accounting. Opportunities for career advancement include becoming a partner in a firm, leading audit teams, or specialising in niche industries.
2. Financial Management and Analysis:
ACCA provides a strong foundation in financial management, enabling professionals to excel in roles such as financial analysis, financial control or finance management. With expertise in budgeting, performance evaluation and investment appraisal, ACCA-certified individuals are equipped to make informed financial decisions and drive business growth. Specialisations can include strategic financial management or working capital optimisation with the potential for advancement into executive positions or CFO roles.
3. Taxation and Advisory Services:
ACCA offers comprehensive knowledge of tax regulations and principles, making it ideal for a career in taxation. ACCA-certified professionals can specialise in tax planning, compliance and advisory services, leveraging their understanding of corporate and personal tax systems. Taxation specialisations can include international tax, transfer pricing or indirect tax. Advancement opportunities include becoming a tax director, specialising in complex tax strategies, or establishing a successful tax consulting firm.
4. Corporate Finance and Investment Banking:
ACCA equips individuals with a clear understanding of financial modelling, capital market knowledge and expertise in corporate finance — making them attractive candidates for roles in investment banking, corporate finance or mergers and acquisitions. ACCA-certified professionals can specialise in financial due diligence, valuation or capital restructuring. Opportunities for advancement include senior management positions, leading deal teams or becoming a partner in an investment banking firm.
Across these career paths, ACCA certification imparts critical skills such as analytical thinking, problem-solving, effective communication and strategic decision-making. The comprehensive knowledge of accounting principles, financial reporting, risk management and ethical conduct gained through ACCA enables professionals to excel in their chosen fields.
The emphasis on continuous professional development ensures individuals stay updated with industry trends, regulations and evolving business practices, opening doors for specialisation and advancement. By staying abreast of emerging technologies and trends, ACCA-certified courses position professionals as leaders in their respective fields.
Learn and Grow with ACCA Programme at GBS Dubai
Education has the potential to change lives. At GBS Dubai, we aspire to make this a reality by helping our students realise their potential.
If you wish to unveil a new pathway and attain an internationally recognised chartered accountancy qualification, GBS Dubai offers a unique ACCA programme. This ACCA certificate course balances career development at practical and technical levels of proficiency in accounting. The ACCA programme at GBS curates your behaviour in a professional context— focusing on understanding the value of professionalism and ethics in effective management.
ACCA financial accounting course structure provides a diverse option for graduates, taking ACCA membership forward as an invaluable addition to your resume. After completing the course, the students can effectively be positioned in the public and private sector financial sectors.
Course achievements:
As a learner successfully passes each exam, they are eligible to:
Gain a diploma issued by ACCA.


Submit a research analysis project (RAP) to Oxford Brookes University to earn BSc Hons in Applied Accounting.


Become an ACCA Affiliate after completing all three Applied Knowledge, six Applied Skill and four Professional papers.


Have an excellent platform for higher education, creating your own business, joining a leading firm and much more.
Once the learner gains 36 months of relevant work experience on top of clearing the 13 exams, the student officially becomes a member of ACCA.
GBS Dubai has partnered with carefully selected education providers ACCA Global. Such parentship broadens the vision and offers even more value based input to the students. If you have been aspiring to make a career in finance and accounting, the ACCA certificate course from GBS Dubai is the right investment to make for an outstanding career in the future!
Frequently Asked Questions About ACCA Certificate Courses
ACCA coaching in Dubai can be a worthwhile pursuit for those interested in accounting and finance careers. ACCA coaching in Dubai is ideal due to the place's thriving business and its strong presence of multinational companies. This providing ample opportunities for ACCA professionals. GBS Dubai offers a range of reputable ACCA programme that provides quality education and enhance candidates' job prospects.
Obtaining an ACCA financial accounting certificate benefits finance professionals working in Dubai. An ACCA certificate course provides comprehensive knowledge and expertise in financial accounting. The internationally recognised ACCA certificate course enhances career prospects, which means better job opportunities. Check ACCA certificate courses offered by GBS Dubai now!
ACCA financial accounting skills significantly enhance employability. The ACCA programme offers a comprehensive curriculum covering various aspects of ACCA accounting and finance, equipping individuals with foundational knowledge on financial management, taxation, auditing and more. Passing an ACCA certificate course makes individuals competent and job ready. ACCA certificate courses strengthen skillset and provides practical insights into real-world financial scenarios.
If you choose to pursue a bachelor's degree in accounting and finance instead of ACCA and CA, it can provide a broader foundation. A degree typically covers a wide range of accounting and finance topics, including auditing, taxation, financial management and more. However, completing ACCA certificate courses alongside your degree enhance your skills and credibility, as it offers specialized knowledge and a globally recognized qualification.
The ACCA coaching in Dubai incorporates practical experience and real-world applications of ACCA financial accounting principles. The ACCA programme focuses on practical skills. ACCA certificate courses offered in Dubai includes hands-on training to apply theoretical concept. By the end of ACCA accounting and finance course, students are set to take future challenges in professional environments.