What is a construction management course?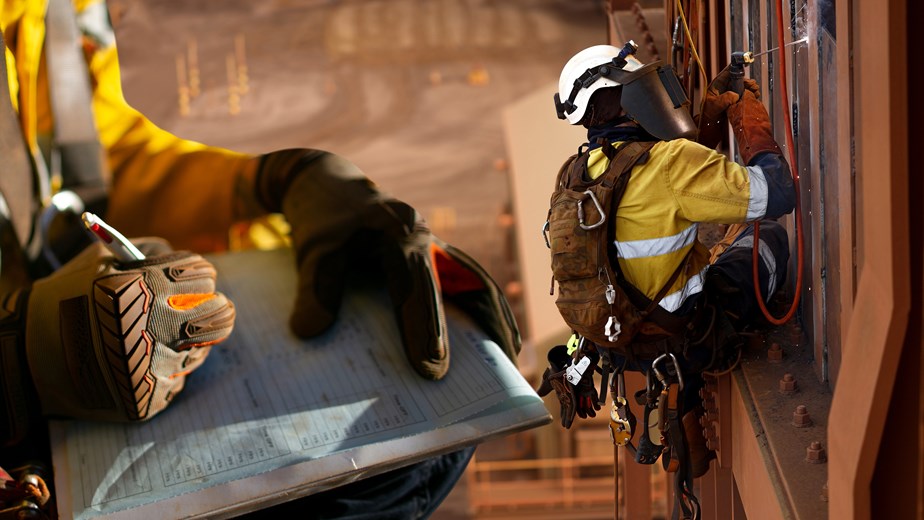 Construction management courses provide a clear understanding of key areas including planning, designing, strategising, and construction. After gaining a primary understanding, construction management courses go further into three additional phases: preconstruction, construction, and post-construction. To be a construction manager, you will require experience in engineering or architecture. Having prior experience in managing projects and people is always an added advantage. 
To become a construction manager, you can pursue a diploma in construction management from GBS Dubai. The Higher National Diploma (HND) in construction management is a two-year course and gives you the option to choose a course timetable that suits your personal needs. With a diploma in construction management you can also open doors for multiple career opportunities. 
Why Choose Construction Management Course in Dubai?
Construction management courses in Dubai help students enhance their abilities and take on leadership roles in the construction management sector. The skills acquired during a construction management course in Dubai will enable you to adapt to changing construction industry requirements with confidence. Dubai is one of the world's leading destinations for construction and architecture, so now is the perfect time to choose a construction management course in Dubai. Let's discuss!
With the popularity of architecture and construction design in Dubai, this is a great place to pursue a qualification in the construction management field. To help you better understand the opportunities and the benefits of studying for a degree or diploma in construction management in Dubai, we have highlighted some key points for you below:
1. Influencing Infrastructure

Dubai is a place with many high-rise buildings and skyscrapers designed with multiple uses in mind across the residential, commercial and hospitality sectors. These state-of-the-art constructions are aesthetically maintained and beautifully designed. Thus, the construction management industry is widespread and courses in the field are very popular among students.
2. High Standard of Education

Dubai has many prestigious universities and higher education institutions that offer premium education. Dubai constantly strives to improve the efficiency and quality of its higher education institutions. GBS Dubai offers an academic experience to students to pursue their dream careers in construction management.  
3. Excellent Career Prospects

Dubai is emerging as an international hub for study and work. Its fast-growing economy offers great job opportunities in many sectors and fields. If you choose to study a diploma in construction management in Dubai, you can take advantage of a range of opportunities.   
4. Strong International Focus

Dubai is a cosmopolitan city that is home to a wide range of people and cultures from around the world. With several opportunities and multi-cultural offerings, the city helps you to grow as an individual and as a professional. The educational institutions in Dubai offer a great experience to the students, turning them into lifelong learners. 
No doubt, Dubai is amazing to build a successful career and filled with endless job opportunities. Whether you visit the city for higher studies or better career opportunities, you will learn a lot about the culture and the exciting professional world. So do not give it another thought, opt for a HND construction course in Dubai and start building the career you've always wanted.
Become a Construction Management Expert!
Choosing the Right Construction Management Course
The role of a construction manager includes looking after the overall construction projects and acting as a link between builders and developers. He or she ensures that each project is finished within schedule and within the set budget.   
A construction manager must have a deep understanding of business operations as well as knowledge of how to operate and manage a construction project in all areas. Construction project management courses give a well-rounded education that will prepare you for success as a construction professional in this demanding area.    
The course in construction management is offered at different levels – certificate, diploma, bachelors, and masters. If you wish to pursue a career in construction management, then an diploma in construction management in Dubai can be a great way to start your career.   
The HND (Higher National Diploma) in construction management is a short-term course that provides real-life context to all the assignments. It helps students to work and study at the same time and upscale their careers.
HND in Construction Management with GBS Dubai
The HND construction management course is the perfect stepping stone for individuals with dreams of building a career in construction. This course is intended to give a thorough grasp of key areas including building design, function, construction, and current legislative requirements.  
You will obtain up-to-date professional information from our experienced lecturers. You will strengthen your organisational and planning abilities with GBS Dubai's HND in Construction Management course.    
Whether you are a beginner or experienced but want to advance your career with a professional qualification, an HND in construction management course in Dubai will provide you with specialised skills and expertise needed to succeed. Moreover, you will get a globally recognised construction management certificate. To help you get a better insight into the HND in Construction Management offered by GBS Dubai, here is the course brief for you. 
Course Overview:   
The HND in construction management is a 2-year course offered in Dubai. This course is designed for professionals looking to build a successful career in this field.
Some highlights of the HND in construction management course are:   
The course is accredited by the Pearson institute.

The intakes for admissions are done in January, March, June, and September   

You can choose between weekdays, weekends, and evening classes.
If you are a working professional who is looking to upgrade his or her knowledge, then the HND course from GBS is ideal for you. Some of the key skills you will acquire with the HND construction management course are:
Site Surveying

Health, Environment, and Safety Environment

Construction Technology

Quality Inspection in Construction

Site Administration

HR Management in Construction

Construction Industry Fundamentals and Planning
Career Opportunities after HND Construction Management Course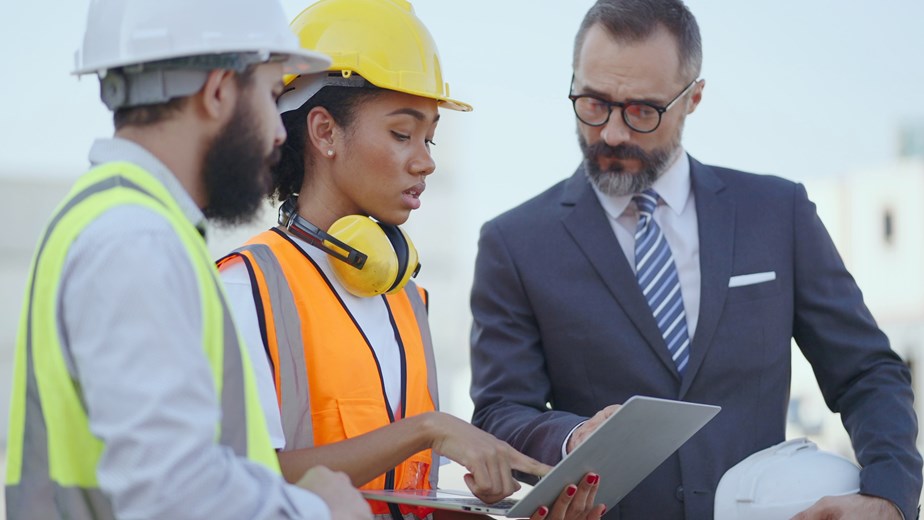 After pursuing an HND in construction management from Dubai, you will be ready to explore many job opportunities. Among those several career options, here are some career paths you can consider:  
Construction managers take care of the construction project at each step. A qualification in construction management teaches you about:   
developing cost estimates,   

ordering materials, and   

supervising construction team members.   
You will also be able to analyse local norms and laws to guarantee that the crew develops the project in a sustainable way. You will be responsible for providing updates to the project owner and coordinating with subcontractors.    
A site engineer is a specialist who manages specific aspects of the building process. They provide clients with advice on job site placement and project design. If you choose to be a site engineer, your responsibilities will include:    
working with land surveyors   

examining building designs  

ensuring safety in building projects   
Construction Project Director

  
As a construction project director, you will manage multiple significant construction projects. You will also oversee all departments and teams associated with the construction project and manage other project managers. Other responsibilities that you may have to fulfil include:  
breaking down projects into smaller goals and objectives   

developing a timetable for all stages of development

distributing tasks to various project teams 
A diploma in construction management in Dubai allows you to take your career to the next level as a project director in construction. The course will teach you the inside and outside of effective construction management. If you want to take a short course that packs in a lot of valuable learning, then an HND is an ideal option.  
A field engineer is a specialist who handles difficulties when they arise and examines project efficiency. They can specialise in many fields, such as they: 
discuss a project's demands with clients  

help produce new designs for huge projects

review a project's building process and systems  

examine documents and give ideas to increase efficiency   

 
Ready to Build Something Constructive?
Choosing a career path that is challenging yet exciting is what we all seek. The construction management course brings many opportunities to the table. Beginning your career with the right education is the first step towards a successful career.   
GBS Dubai has a lot to offer when it comes to the right education. With a great faculty, friendly campus environment, industry-oriented knowledge, and a range of exciting projects, you will be ready for the future with GBS. Do not wait any longer and start your journey towards a complete educational experience with amazing diploma courses.
Frequently Asked Questions about Construction Management Courses
Construction management courses vary from country to country. If you are planning to study and work in the UAE, then an HND in construction management in Dubai is right for you.
Construction managers are in high demand. Pursuing a construction project management course will give you a chance to upgrade your skills and improve your understanding. 
The salary of a construction manager is based on the job location, industry, experience, and profile. But the average salary of a construction manager in the UAE is AED 25k per month. 
Every job has its own challenges. But if those challenges excite you, then you have found your ideal career path. A construction project management courses are highly in demand and will help you create a successful career. Connect with us to get more information!