What is ACCA?
1. Definition and History:
The Association of Chartered Certified Accountants (ACCA) is a prestigious global professional accounting body. Established in 1904, ACCA has a rich history of providing quality education and setting high professional standards in accounting and finance. It operates in over 180 countries, making it one of the largest and most influential professional accountancy organisations worldwide.
2. Accreditation and Recognition of ACCA Globally:
ACCA is internationally recognised and accredited by renowned regulatory and professional bodies across the globe. Its qualifications are designed to meet the highest industry standards and are valued by employers and organisations worldwide. ACCA's rigorous curriculum ensures that members possess the necessary skills and expertise to excel in diverse areas of accounting and finance.
3. Key Features and Benefits of ACCA:
Global Recognition: ACCA membership offers recognition and opens doors to exciting career opportunities in established and emerging markets. Employers value ACCA qualifications as they demonstrate high technical competence, ethics and professionalism.


Comprehensive Curriculum: ACCA's curriculum is designed to equip members with a broad range of skills and knowledge required in today's dynamic business environment. From financial accounting to strategic business management, ACCA covers various disciplines and ensures a well-rounded education.


Flexibility and Pathway Options: ACCA provides flexibility regarding study options and allows individuals to progress at their own pace. With multiple levels and exams, candidates can choose the pathway that aligns with their career aspirations and personal circumstances.


Practical Experience: ACCA emphasises the importance of practical experience alongside academic qualifications. The Practical Experience Requirement (PER) ensures that members gain relevant work experience, enhancing their employability and enabling them to apply theoretical knowledge in real-world scenarios.


Continuous Professional Development (CPD): ACCA offers a comprehensive CPD programme, enabling members to stay updated with the latest industry trends, advancements and regulatory changes. CPD activities help professionals enhance their skills, expand their knowledge base and maintain their ACCA membership status.


Networking and Support: ACCA institutes in Dubai, like GBS Dubai, provide a vast global network of professionals, offering opportunities for collaboration, knowledge-sharing and career advancement. Members of the ACCA Institute in Dubai gain access to exclusive events, forums and resources that foster professional growth and development.


Ethical Standards: ACCA members are bound by a robust and globally recognised Code of Ethics to ensure the highest levels of integrity, transparency and ethical conduct in their professional practice.
Explore the ACCA diploma in financial management to unlock numerous benefits and opportunities offered by ACCA.
Explore Accounting career with GBS Dubai
Becoming a Chartered Certified Accountants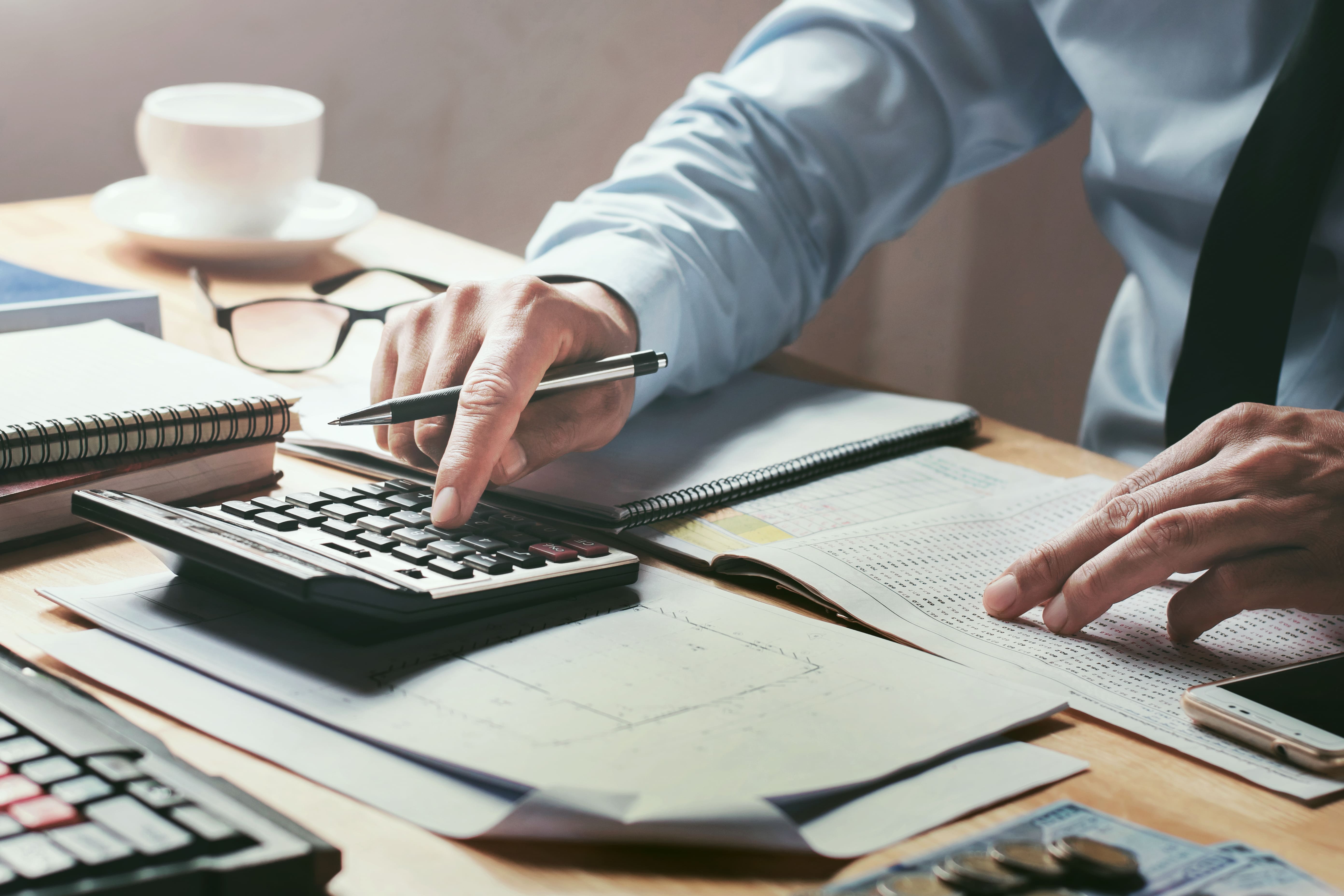 Prerequisites and Eligibility Criteria for Joining ACCA Programme or ACCA Diploma in Accounting:
To join the ACCA programme and pursue the path to becoming a Chartered Certified Accountant, there are certain prerequisites and eligibility criteria that applicants need to meet, which include the following:
Educational Qualifications: Individuals should have a minimum of three GCSEs (or equivalent) and two A Levels (or equivalent) in five subjects, including English and mathematics.


Foundation in Accountancy (FIA): For those who still need to meet the educational requirements, ACCA offers the Foundation in Accountancy (FIA) qualification, an entry point into the ACCA programme. FIA allows individuals to develop a solid foundation in accounting and progress towards the ACCA qualification.


English Proficiency: As ACCA is an internationally recognised qualification, proficiency in the English language is essential. Applicants must demonstrate their English language skills through recognised qualifications or by achieving specified minimum scores in language proficiency tests.
1. Overview of the Qualification Structure for an ACCA Diploma in Accounting:
Fundamental Level: The ACCA diploma in accounting and qualification is divided into two primary levels. The first level is the Fundamental level, which consists of two modules: the Knowledge module and the Skills module.
Knowledge Module: This comprises three papers (F1, F2, F3) that focus on building a strong understanding of fundamental principles and concepts in accounting and finance.


Skills Module: This comprises six papers (F4-F9) that provide in-depth knowledge and practical application of accounting techniques, financial management, taxation, and audit and assurance.
Professional Level: The second level of the ACCA qualification is the Professional level, which consists of two modules: the Essential module and the Options module.
Essential Module: This comprises three papers (P1, P2, P3) that cover essential areas of strategic business management, corporate reporting and business analysis.


Options Module: This allows candidates to choose two papers from four options (P4-P7) based on their career interests and specialisation. These papers cover advanced topics such as advanced financial management, performance management, taxation, and audit and assurance.
ACCA provides flexible study options to suit different learning preferences and circumstances. Candidates can choose from a variety of study modes:
Self-study
Tuition classes from ACCA training providers
Pursuing an ACCA diploma in accounting
2. Importance of Practical Experience (PER) and its Requirements:
In addition to completing the ACCA exams, candidates must fulfil the Practical Experience Requirement (PER) to become a Chartered Certified Accountant. PER ensures that candidates have practical exposure and can apply their knowledge in real-world scenarios. The requirement includes at least three years of relevant work experience, which can be gained before, during, or after completing the ACCA exams.
3. ACCA Membership and Ongoing Professional Development:
Individuals can apply for ACCA membership upon completing the ACCA qualification and the required work experience. ACCA membership provides professional recognition and demonstrates a commitment to the highest levels of ethical conduct and continuing professional development. Members are required to fulfil ongoing CPD requirements to stay updated with the latest industry developments, regulations and emerging trends.
The Scope and Benefits of the ACCA Diploma in financial management
1. Global Recognition and Opportunities for CCA Professionals
One of the significant advantages of pursuing the ACCA diploma in financial management is its global recognition. ACCA diploma in financial management is widely acknowledged and respected by leading employers, regulatory bodies and professional organisations worldwide. This recognition opens doors to many career opportunities across various sectors and geographies. Whether you aspire to work in established financial centres like London or emerging markets in Asia, the ACCA qualification is highly regarded and can enhance your employability globally.
2. Job Prospects and Career Advancement after ACCA Diploma in Accounting
The ACCA diploma in financial management equips individuals with the comprehensive skill set and knowledge base required in the accounting and finance industry. This qualification opens a wide range of job prospects, including roles in auditing, financial management, taxation, consultancy and more. ACCA professionals are sought after by employers for their technical expertise, critical thinking abilities and strong understanding of financial principles and practices.
With an ACCA diploma in financial management, individuals can work in diverse organisations, including multinational corporations, public accounting firms, financial institutions and government bodies. As they gain experience and demonstrate their expertise, ACCA professionals can progress to senior managerial positions, become financial directors, or even establish their own successful accounting practices.
3. Skills Gained through the ACCA diploma in accounting
ACCA training providers have designed the ACCA diploma in accounting to develop a comprehensive skill set that prepares individuals for success in the accounting and finance industry. Some of the key skills acquired through the ACCA qualification include:
Technical Competence: ACCA professionals possess a deep understanding of accounting principles, financial reporting, taxation, auditing and business analysis. They can analyse complex financial data, interpret regulations and apply accounting standards effectively.


Problem-Solving and Analytical Thinking: ACCA professionals at ACCA Institute in Dubai are trained to analyse financial information, identify issue and propose effective solutions. They have strong analytical skills that enable them to make informed business decisions and provide valuable insights to stakeholders.


Ethical Conduct: The ACCA Diploma in Accounting emphasises the importance of ethical behaviour and professional integrity. ACCA professionals adhere to a globally recognised Code of Ethics, ensuring they maintain the highest standards.
4. Industry Demand for CCAs and Future Growth Prospects
The demand for qualified accountants grows as organisations require financial expertise to navigate complex business environments. ACCA professionals are highly sought after due to their technical skills, global outlook and ability to adapt to evolving financial landscapes. The demand for CCAs spans across industries including finance, technology, consulting and more.
With the rise of globalisation and regulatory changes, the need for competent accountants who can navigate international financial standards and compliance requirements is expected to increase. ACCA professionals are well-positioned to capitalise on these opportunities and experience long-term career growth and job security.
Career Options after ACCA Diploma in Accounting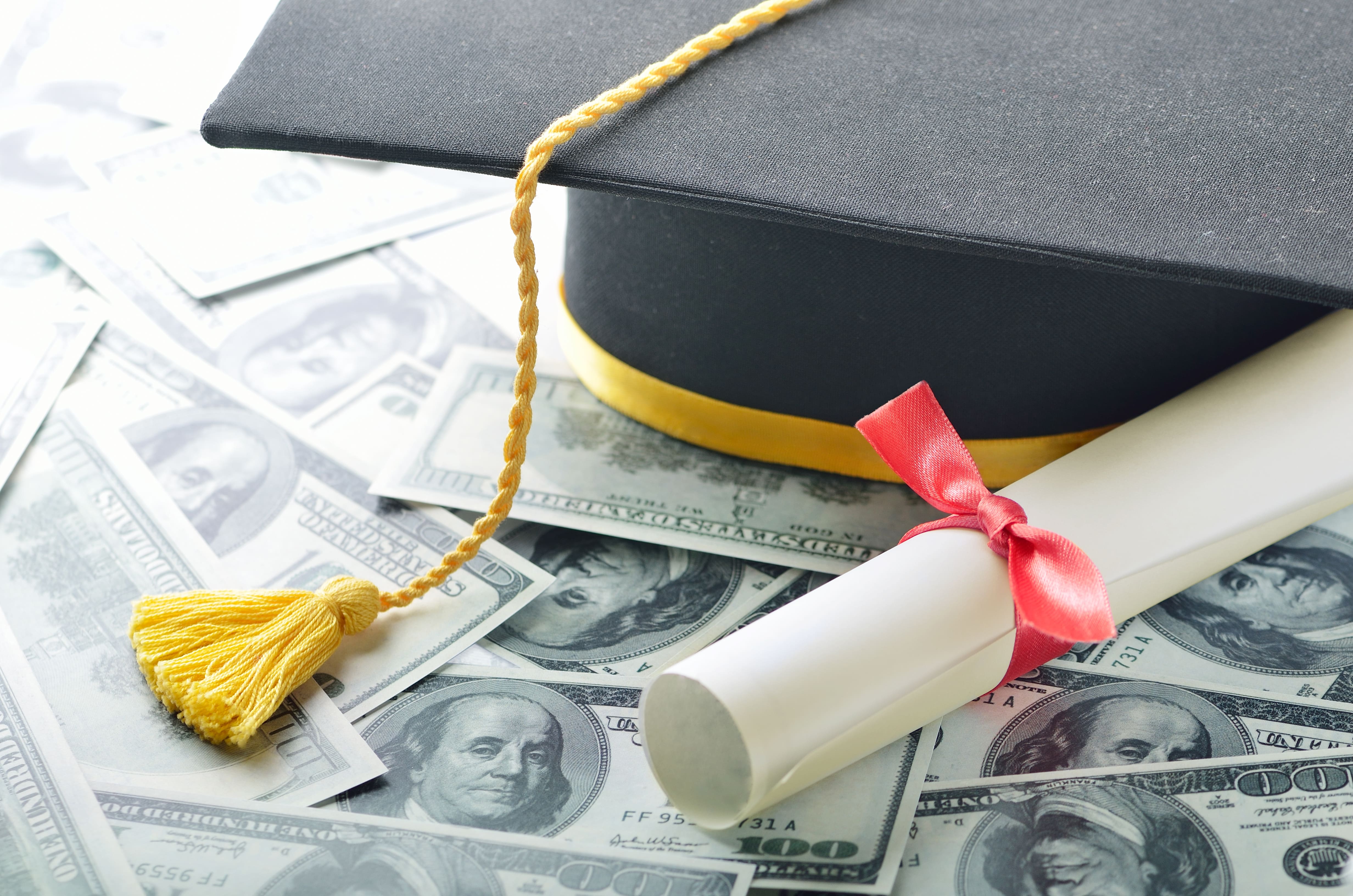 Regarding career options, Chartered Certified Accountants (CCAs) have various opportunities across various sectors. The versatile skillset and global recognition of the ACCA diploma in accounting qualification make CCAs highly sought after by employers. Here are some popular career paths that CCAs can pursue:
Public Practice:

Working in public practice involves providing accounting and advisory services to clients. CCAs, in general rule, often work in accounting firms, offering services such as audit, tax planning, financial consulting and business advisory. This allows professionals to work with diverse clients and industries, providing them with valuable exposure and the chance to develop strong analytical and communication skills.


Corporate Accounting and Finance:

Many professionals find rewarding careers in an organisations' corporate accounting and finance departments. In these roles, they oversee financial management, financial reporting, budgeting and strategic planning. They play a vital role in ensuring the financial health and stability of an organisation, analysing financial data and providing insights for decision-making.


Auditing and Assurance:

Auditing is crucial in ensuring the accuracy and integrity of financial records. Professionals specialising in auditing and assurance work with public accounting firms. They perform detailed examinations of financial statements, evaluate internal controls and provide independent opinions on the reliability and transparency of financial information.


Financial Management:

ACCA training providers equip students to be professionals with a strong background in financial management. They can work in finance departments, focusing on financial planning, investment analysis, risk management and treasury operations. They are critical in guiding financial decisions, optimising capital structure and ensuring effective resource allocation to drive business growth and profitability.


Taxation:

ACCA professionals with expertise in taxation pursue careers as tax consultants or specialists. They provide tax planning and compliance services to clients or organisations, ensuring that they adhere to tax laws and regulations. Taxation roles require staying updated with changing tax legislation, identifying tax-saving opportunities and advising on strategies to maximise tax efficiency.


Consulting and Advisory Roles:

Qualified professionals from the ACCA Institute in Dubai possess a broad knowledge base and strong analytical skills, making them well-suited for consulting and advisory roles. The ACCA Institute in Dubai equips them with roles involving financial and strategic advising. This helps organisations improve financial performance, optimise operations and navigate complex business challenges.
How to Prepare for ACCA Exams and Excel in the Programme
10 Effective Study Techniques and Strategies:
Create a Study Schedule


Use Flashcards to review concepts & formulas


Practice Past Exam Questions


Join Study Groups to discuss & clarify doubts


Break Down Complex Topics into smaller, manageable chunks


Utilise Online Resources


Seek Professional Guidance and enrol on an ACCA-approved programme


Take Regular Breaks to avoid burnout


Revise Regularly to reinforce your understanding


Set achievable goals, reward yourself and maintain a positive mindset
Learn and Grow ACCA Career with GBS Dubai
The ACCA programme offered by GBS Dubai is globally recognised and provides a well-rounded education. Being the leading ACCA training provider in Dubai, GBS Dubai ensures that this course balances practical and technical proficiency in accounting. The course ensures development of professionalism and ethical values. Graduates of this ACCA programme gain prestigious qualifications that enhance their career prospects in public and private sector financial management, including auditing and taxation.
The progression through the Applied Skills level and completion of the ACCA Ethics and Professional Skills Module also enables learners to pursue the BSc Hons in Applied Accounting, with accreditation from Oxford Brookes University.
Upon completion, individuals become full members of the ACCA, unlocking a multitude of career opportunities.


An ACCA qualification is a gateway to a world of possibilities, whether pursuing higher education, establishing a business, or joining an industry.


This globally recognised financial qualification helps individuals to confidently step into the realm of accounting and finance with confidence.
Explore this ACCA programme and discover the right pathway to propel your accounting career to new heights. Contact GBS Dubai, a leading ACCA training provider, for more information and guidance on starting your journey towards becoming a Chartered Certified Accountant.
Frequently Asked Questions about ACCA Diploma in Accounting
ACCA Diploma in Accounting provides a solid foundation in accounting principles and practical skills, enhancing job prospects in the finance industry. ACCA certificates are:
Globally recognised
Diverse career opportunities
Comprehensive curriculum
Professional development
The ACCA Diploma in Accounting brings credibility, expertise and a competitive edge for a successful career in finance.
To find a reliable ACCA institute in Dubai, consider factors such as reputation, accreditation and success rates. Look for ACCA training providers with a strong track record, positive reviews and a team of experienced tutors. GBS Dubai is a reputable ACCA training provider, offering quality education and tailored support for ACCA students. Their comprehensive courses and dedicated faculty make them a great choice for aspiring Chartered Certified Accountants in Dubai.
No, ACCA Diploma in Accounting is a specific qualification offered by the Association of Chartered Certified Accountants (ACCA). It serves as a foundational level within the ACCA qualification pathway, providing a comprehensive understanding of accounting principles and practices. On the other hand, a generic Diploma in Accounting may be offered by other institutions, covering similar topics but lacking the global recognition and professional credibility provided by the ACCA.
Enrolling in an ACCA institute in Dubai, such as GBS Dubai, is a straightforward process. Visit the institute's website and navigate to the enrolment section. Fill out the necessary information and submit the form. The enrolment team will guide you through the registration process, including payment details and any required documentation. Get in contact today to kickstart an ACCA journey in Dubai.
With an ACCA Diploma in Financial Management, you can pursue various career opportunities.
Skills gained: Financial Analysis, Budgeting, Risk Management


Roles Applicable: Financial Analyst, Financial Planner, Budget Manager
ACCA diploma in financial management serves as a solid foundation for further professional development, including progressing towards the ACCA Diploma in Accounting and becoming a Chartered Certified Accountant.